The terms Fire Station vs. Firehouse has long been debated and many people would say it's regional or departmental, but I think it is deeper than that.
I worked for 21 years as a firefighter, and then lieutenant in the FDNY, and we call them firehouses. I personally like firehouse as opposed to fire station simply because the firehouse was my second home. Sure, we worked there but we also live there for 24 hours at a time, and I consider my coworkers family – brothers and sisters.
We took care of our firehouse like we would our home, every day we would clean the bathrooms, kitchen, and other common areas like the bunk room. We would strip the beds, put clean sheets on and wash the dirty ones. We also had meals together, this was a time for bonding, we would sit around the kitchen table and tell stories or jokes and talk about jobs we went to. We also would do some great training around that table, talking about different scenarios and how we could improve.
Our firehouse, or home away from home, was also where we hung many mementos on the wall to show our company pride — photos of us working or enjoying a family event over the holidays. It is also the place where would hang our fire department posters. One we created specifically for Engine 324 as shown here below and offer for sale here on the website. We also created one for our area – the 14th Division, shown here as well. We can customize these for any Division making it a custom fire department poster for your area.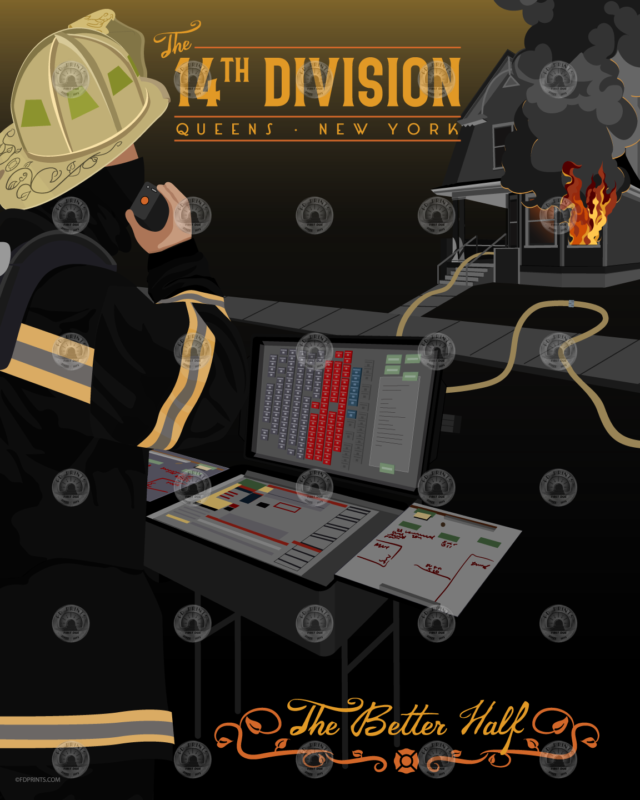 Fire stations on the other hand (to me at least) brings up visions of a less home-like work environment like a train station. While I'm sure that's not true and that fire stations around the world are just like the firehouses I know and love.
Regardless of whether you call it a fire station, firehouses, fire hall or any other term, we can take your ideas and transform them into a custom fire station poster for your firehouse or fire station that you would be proud to hang in your home away from home.