Do you have company pride? Of course you do. Do you have enough firefighter shirts and hats to fill your closet? Most likely, you already do. Are you looking for something unique to show off your love for the fire service or perhaps as a unique gift for a retiring fire captain or chief? Our custom firefighter posters to print are just what you are looking for.
We can take your idea and transform it into a uniquely designed poster specifically for your firehouse, or for that matter, any theme in the fire service. Some firefighter poster ideas that we have created for our customers include firehouses, fire trucks, leather helmets, firefighter knots, and nostalgic posters like the fire museum, iron men and wooden ladders.
Getting started creating your custom firefighter poster to print is easy. Go to FDprints.com and click the the CUSTOM DESIGN button. From there, you have several options to choose how you would like to customize your firefighter poster ideas. The customization ranges from modifying an existing design to creating a new and unique poster based solely on your ideas and input. You can send us a sketch (don't worry about your drawing skills, leave that to us), some pictures, and some information about your idea, such as where your firehouse is located, maybe something unique in your area, or interesting facts about the area or the firehouse itself. We will incorporate your ideas into a design layout and after we receive your approval, we will create your poster.
Take a look at some of our customers firefighter poster ideas that we have turned into posters. Sometimes we start with a pencil sketch, and other times we start with a really rough photo layout: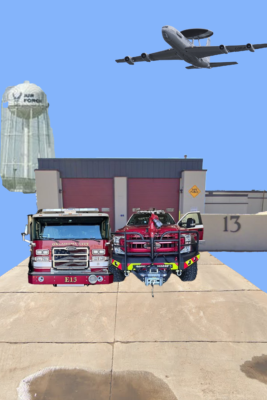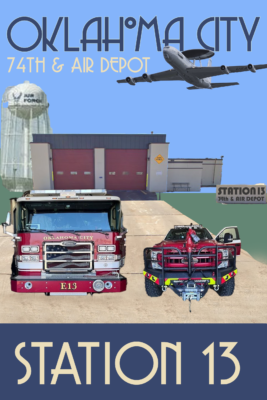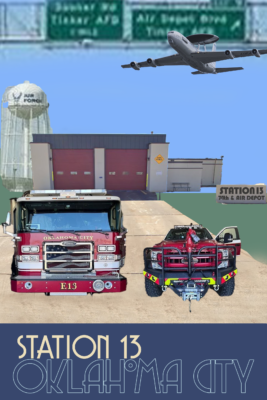 We took these sketches, photos and ideas and created this firefighter poster to print final design: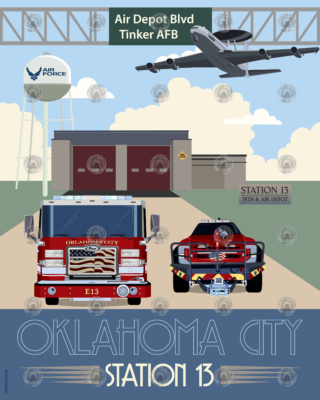 The process is super simple, and we'll help by answering any questions and communicate with you every step of the way. There are so many great reasons to have one of our custom firefighter posters, but above all – it's a wonderful and unique way to show company pride that is totally new and different!