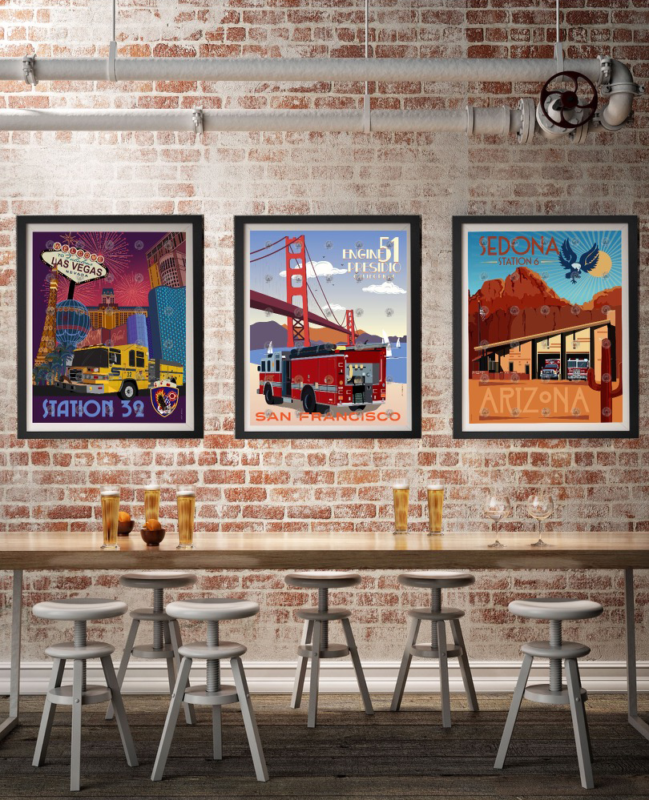 The journey to become a firefighter is not an easy one. It requires to be strong physically, mentally, and emotionally. Whether you work in a small department, major metropolitan department, volunteer or career department the dedication and drive is the same. Firefighters train long hours to become proficient at all kinds of emergencies not just fires. They respond to car, train and plane accidents, gas leaks, medical emergencies, and depending on their response areas they could have elevator emergencies, machinery emergencies, brush and forest fires, as well as many other emergencies.
A firefighter's career typically begins with training, which could be vocational school, college or academy. After completing their formal training they will continue to train at their firehouse. This training is essential because firefighters often put themselves in the path of danger to protect lives and property, they dedicated most of their lives to hone their craft.
Therefore, when it comes to company pride retirement this should be commemorated in style. Company pride can be shown in many ways, but one of the most unique ways is hire to create a totally custom firefighter canvas art piece, than can proudly be hung in the firehouse, but looks just as a great in living room, bedroom or even an office. A firefighter retirement gift should be truly personal – and what better way to thank them than custom firefighter poster art created just for them to remind them of the service they provided so selflessly.
Custom firefighter poster art is the perfect gift for active firefighters, retired firefighters, families of firefighters, anyone who has an interest in the fire service, or is just looking for a cool poster to decorate their space with.
Firefighter canvas art can also be ordered if something higher end than a poster print is desired. Especially if the design is being ordered as a gift, the canvas makes a spectacular presenation.
Contact us to find out more about creating the perfect firefighter poster art for many different occasions!