We are proud to be sponsoring two important fundraising efforts.
The first one which began in 2020 and is ongoing, is for the New York City Fire Museum. FD Prints created a unique piece of artwork that is available as a poster, canvas and metal print. The design was initially created to assist with fundraising efforts in lieu of the museum's 2020 gala event. They are available for purchase right here on the website in various poster sizes, as well as canvases and metal prints. A portion of sales will go directly to supporting the NYC Fire Museum. You may also donate directly to the museum at https://www.nycfiremuseum.org/donate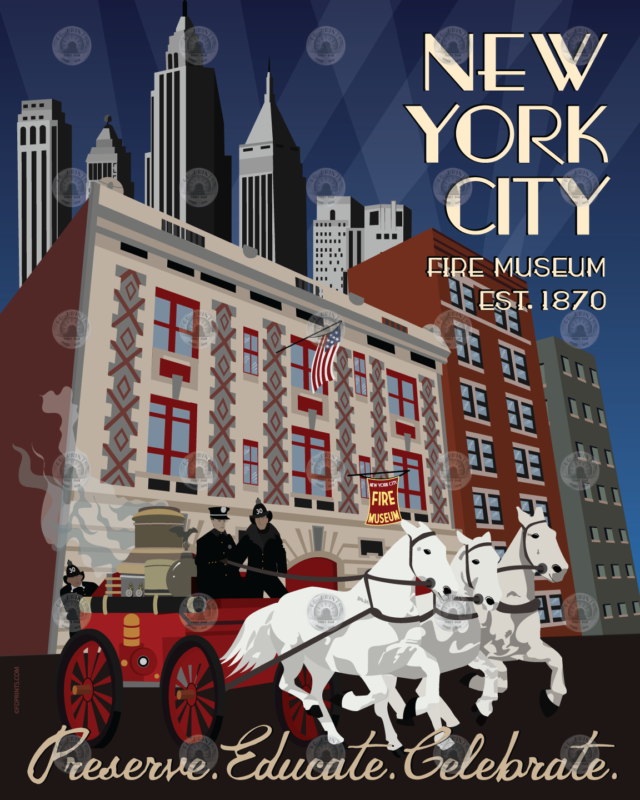 The second fundraising effort is the Relay for Life Silent Auction which will begin May 28th through June 8th, 2021. The virtual auction includes two 16×20 posters in black frames – both designs represent FDNY firehouses – one in Manhattan and one in the Bronx.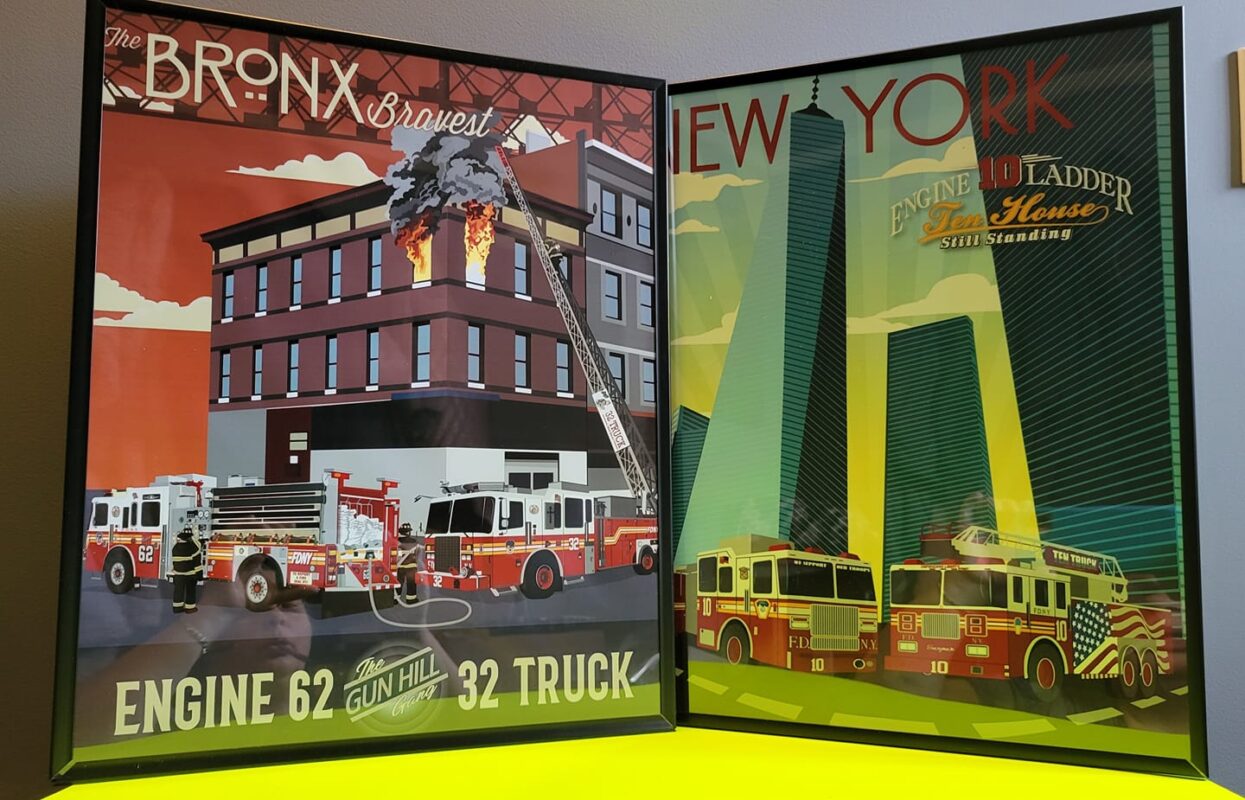 Thank you for your support! We hope to continue fundraising efforts for more worthy charities in the future. Keep an eye on our Facebook and Instagram pages for updates!