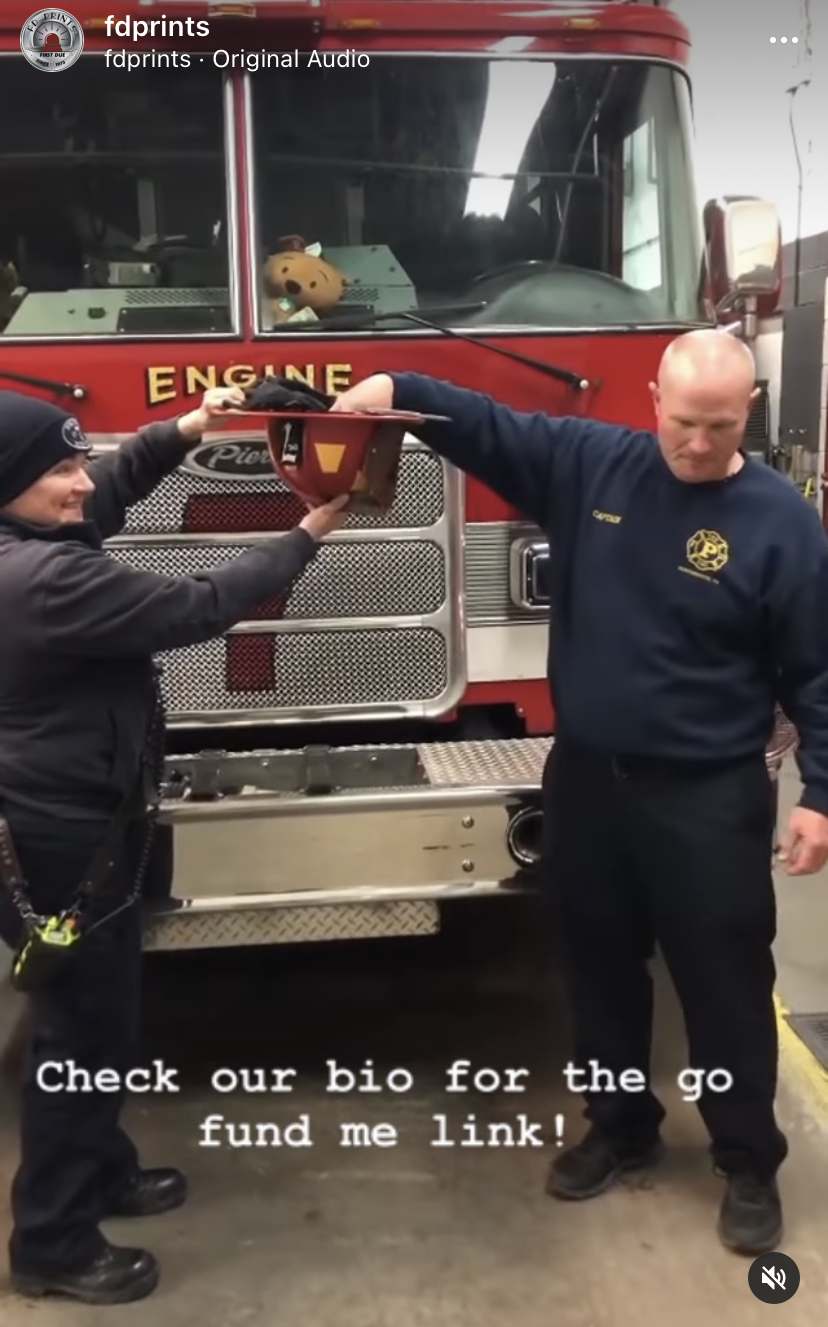 Raffle Drawing at Virginia Firehouse
Live drawing for the winner of the custom design poster!
A great way to use our custom poster design option is to use it as a fundraiser for company events.
You can hire our company to custom design the poster ahead of the event and post it at the event and sell as many prints as you'd like. Another option is to do a raffle like a firefighter from Virginia who saw our instagram and decided one of our custom firefighter poster art would make a great gift as a raffle fundraiser. Her station is raising funds for their Captain who has cancer and is working hard to raise money to help out the family with all of their expenses.
After many tickets were sold, they did a drawing and a firefighter from Suffolk Fire & Rescue in Suffolk, Virginia won the raffle.
We are currently working on his custom firefighter poster art for him. He will also get one one print or canvas up to $128 value of the finished design. At that point, anyone who is interested in getting a copy for themselves, can simply order one from our website. If they know of any retired or active members from this firehouse, it makes a wonderful and unique firefighter gift, and is sure to be appreciated for many years.
Stay tuned to see the final design when it's completed very soon!
See the live drawing reel on our insta: https://www.instagram.com/reel/CZau2A5K9MT/?utm_medium=copy_link